The Best Cocktails for Fall
Boozy, robust, warming fall cocktails. Batch made or ready to serve!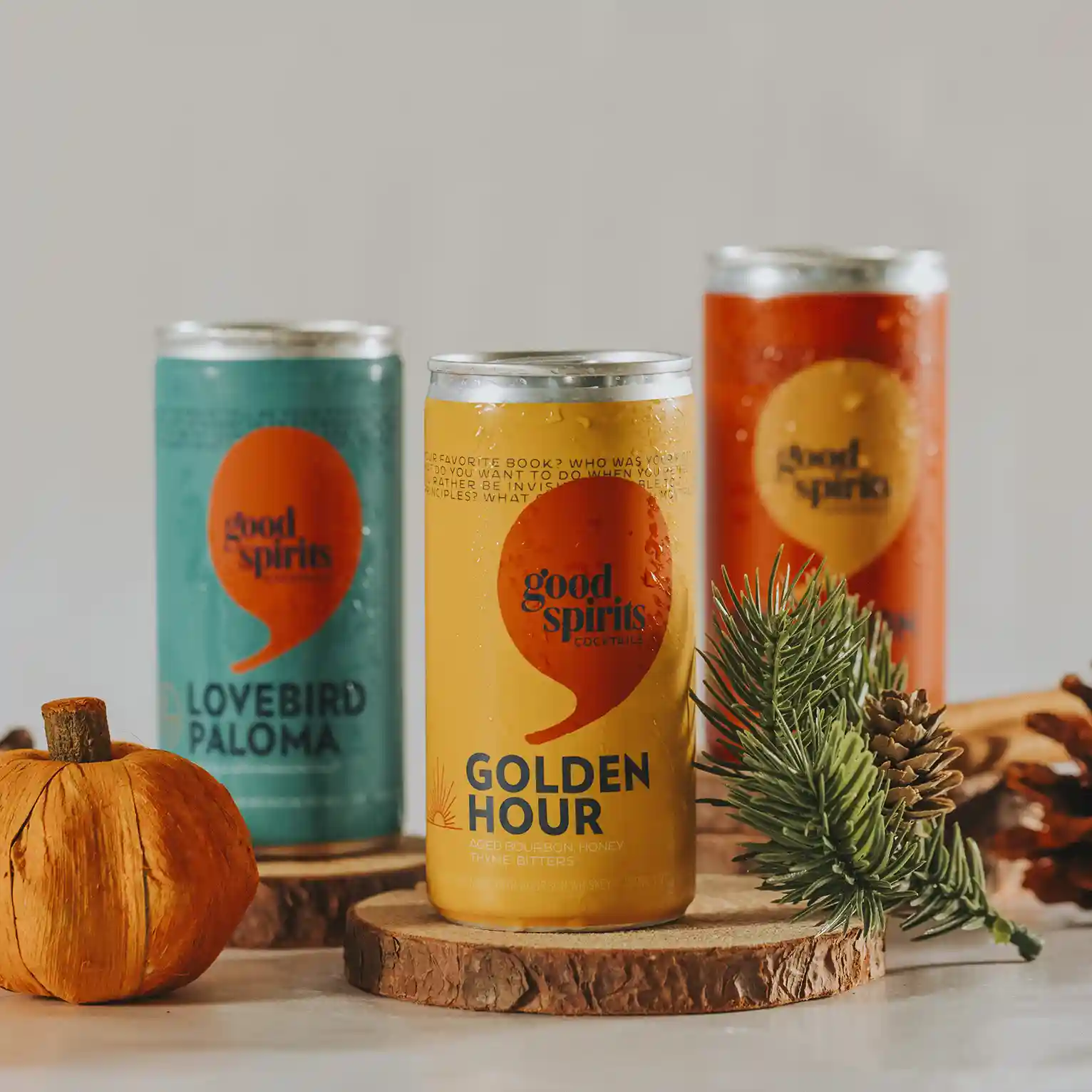 As the leaves change and the weather cools, our drink preferences tend to evolve just as the season does. Beer transitions from light, refreshing lagers to hearty stouts, while wine enthusiasts switch their focus from crisp whites to robust reds. And what about spirits? Fall encourages us to gravitate toward cozier, more robust cocktails. Traditionally, this might mean crafting classics like the Old Fashioned or indulging in spiced cider and mulled wine. However, this season, there's a convenient and delicious alternative that's taking the cocktail world by storm – canned cocktails.
Let's get to the best cocktails for fall!
The Old Fashioned
The Old Fashioned is a timeless classic beloved by many. This boozy drink is sure to warm you up.
2 oz rye whiskey
.25 oz simple syrup (more or less to your preference)
2 dashes aromatic bitters
2 dashed orange bitters
You can build this cocktail in the glass and give it a stir with some ice to chill it (and give it a bit of needed dilution). For an extra delight, take a peel of an orange skin and give it a pinch over the top.
Make it even more fall by swapping the simple syrup for maple syrup or even cinnamon syrup (simple syrup simmered with some cinnamon sticks). This has the added benefit of making your home smell like cinnamon! Perfect!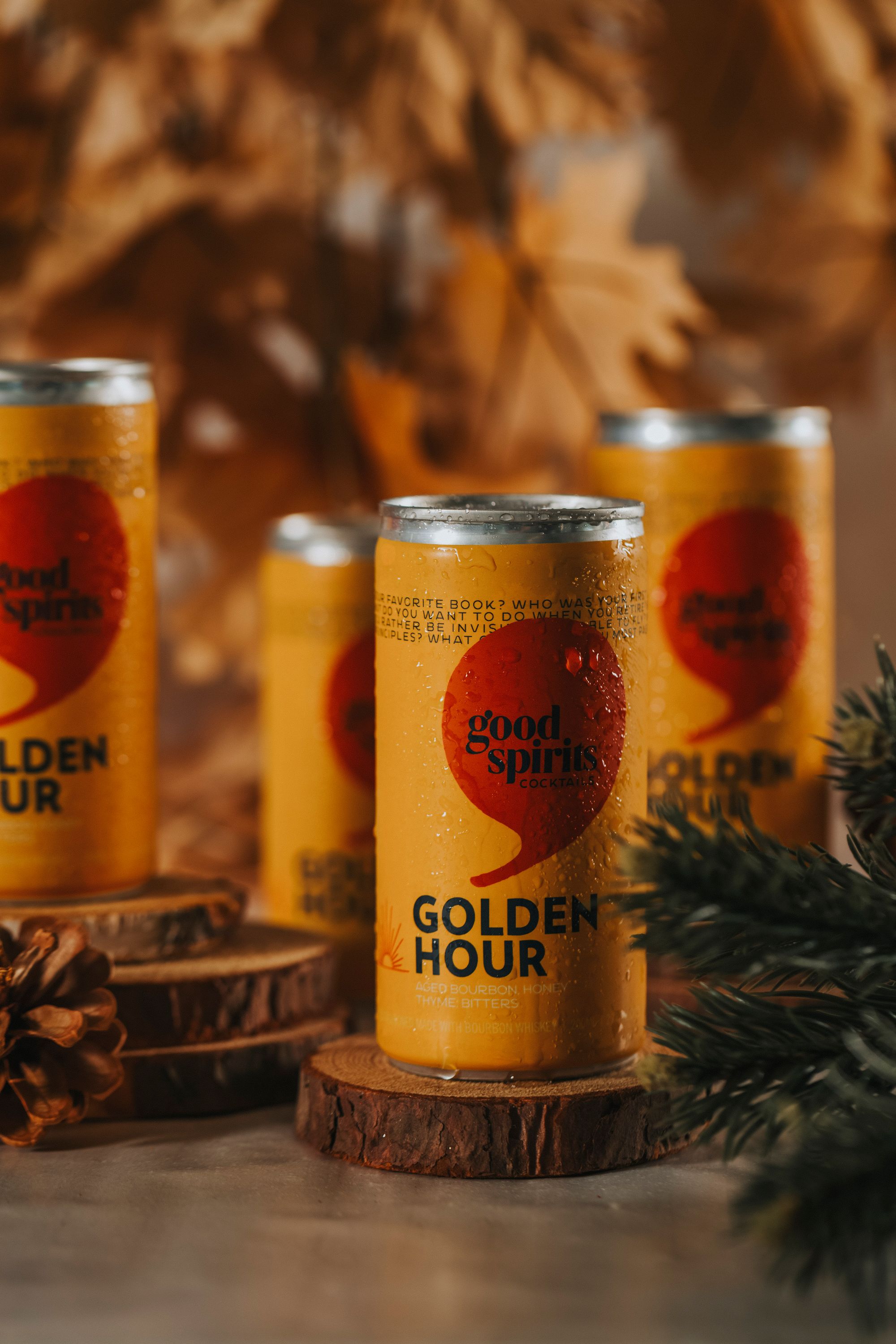 A slightly herbal play on a classic Old Fashioned, with just the right amount of sweetness. Drink chilled from the can or over a large ice cube with an expressed orange peel.
BUY NOW
Spiced Bourbon Cider
This is a classic for big seasonal gatherings because it has all the making of the season: cinnamon, cloves, apples, and more! It makes your home smell just how you want it and is easily – and even best – made by the batch!
Whip out a crock pot or other slow cooker (or just a large pot on low on the stovetop) and throw in all the ingredients below. We like to have fun with it and not take ourselves too seriously. Taste as you go and modify as you like!
Some great starting points are:
.5 gallon apple juice
2 small oranges, thinly sliced
2 apples, thinly sliced
4 cinnamon sticks
1/2 tablespoon whole cloves or whole star anise
1/3 cup brown sugar
1.5 cups bourbon
If you don't have some of the spices around, pick up some mulling spices from the store and use them in its place. I still like adding some orange slices, apple slices, and cinnamon sticks to make it look the part!
Just heat all of the above in your pot or slow cooker and let it merry together. I typically like to add the bourbon in last to prevent it from cooking off over the high heat I use to get things going faster. A light simmer will do the trick.
If you want to skip the effort to make this, our Bourbon Crisp canned cocktail is the perfect thing to pick up!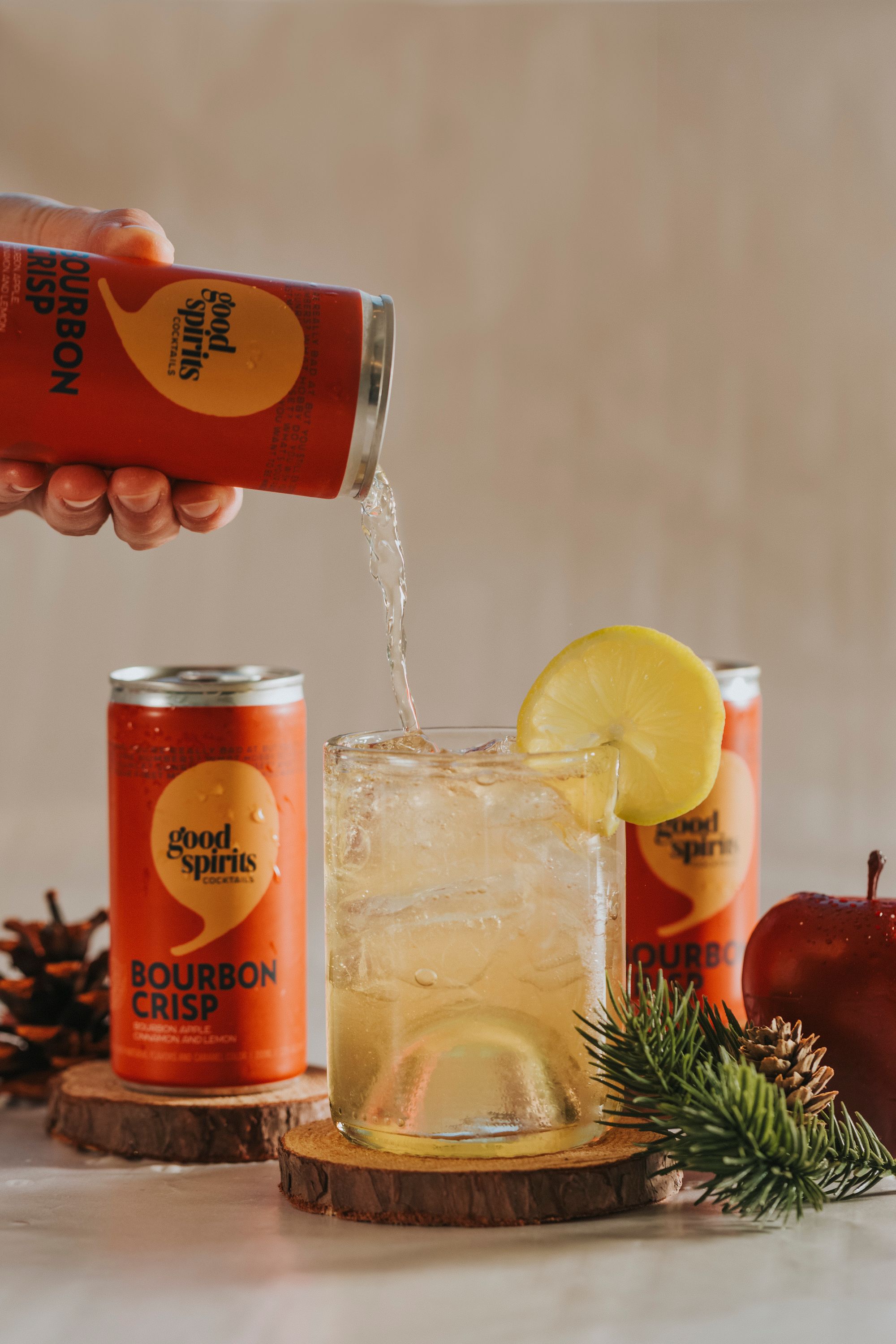 A fall favorite that tastes great year round. Think apple cider with a bourbon kick. Drink chilled from the can or over ice with apple slices or cinnamon sticks.
BUY NOW
The Rise of Canned Cocktails
Canned cocktails have surged in popularity in recent years, and for good reason. They offer the perfect blend of convenience and flavor, making them an ideal choice for fall gatherings, cozy evenings by the fireplace, or even outdoor adventures as the temperatures drop. These expertly crafted beverages are ready to enjoy straight from the can, sparing you the time and effort usually required to mix up your favorite drinks from scratch.
The bottom line is to find the drink that you enjoy, have fun, and enjoy cooler weather and the holidays!